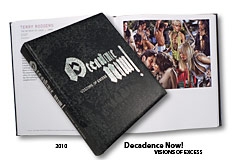 Decadence Now! Visions of Excess.
Otto M Urban.
Arbor Vitae Publishing in collaboration
with Pro Arte Society and with the support of the
Czech Ministry of Culture, to accompany the exhibition at
Galerie Rudolfinum (Prague, Czech Republic).
2010/2011.
Kunstmuseum Bern/Zentrum Paul Klee (Bern, Switzerland)
"Lust and Vice – The 7 Deadly Sins from Durer to Nauman".
Hatje Cantz. 2010/2011.
Kunsthalle Krems (The Olbricht Collection) (Krems, Austria)
"Lust for Life & Dance of Death".
Wolfgang Schoppmann, Hans-Peter Wipplinger. 2010.
3rd Bienal de Valencia.
Agua sin ti no soy
(Water without you I am not) (Spain). 2005.
Art on the Front Page (Greece).
Athens Voice. 2009.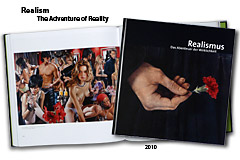 Dekeukeleire, Jeannette. Ruhe, Harry.
Hidden Delights—Lingerie in the Arts. (The Netherlands)
Art Kitchen Galerie, Galerie A. Johannes Verhulststraat. 2009.
Firstenberg, Lauri. SupeREAL (Italy).
Marella Arte Contemporanea. 2003.
Firth, Darren. Two Faced (United Kingdom).
Systems Design Limited. 2007.
Geerlinks, Margi. van der Have, Adriaan.
The Unforgettable Fire 25 Years Torch Gallery.
(The Netherlands) Art Unlimited. 2009.
Kinghorn, George.
Skin: Contemporary Views of the Body (US).
Museum of Contemporary
Art Jacksonville. 2003.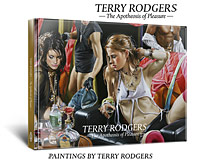 Nieuw Realisme.
159 Werken uit de Meest Besproken Kunstcollectie
van Nederland (Works from the Most Talked about
Art Collection in the Netherlands). 2010.
Rockers Island – Olbricht Collection.
Museum Folkwang. 2007.
Tullman, Howard. Creative Imaginings: The Howard A. and Judith Tullman Collection (US).
The Mobile Museum of Art. 2006.
Wei, Lilly. The Good Life.
Fay Gold Gallery (US). 2002.
Zuruck zur Figur, Malerei der Gegenwart (Back to the Figure, Painting of the Present).
Kunstahalle der Hypo-Kulturstiftung (Munchen),
Museum Franz Gertsch (Burgdorf),
Kunsthal Rotterdam. 2006-2007.